Learn from the Experts
New to Coins?
Discover the origins of coin collecting. Navigate your pathway of coins with support from Baldwin's specialists.
Defective Coins: Should You Buy Them?
Pierced, plugged and patched up, our coin experts Neil Paisley & Dominic Chorney discuss the pros and cons of buying defective coins with many interesting examples – some dating back to ancient times!
The First Ever Rupee & Its Revival In India
In late 2019, His Excellency Jamel Bin-Huwaireb – Cultural Advisor to the Governor of Dubai and CEO of the Maktoum Knowledge Foundation – paid A.H. Baldwin a visit to view and handle an example of the first rupee ever issued from 1540.
Europe's Most Prolific Coin Forger?
Master Engraver or Coin Forger? Look closely and you will see the work of Giovanni da Cavino who crafted imitation ancient coins. Join Baldwins Numismatist, Richard Gladdle, as he discusses how these coins multiplied by their hundreds and made their way into our Black Museum.
Contact us
Tel: +44 (0)20 7930 6879
coins@baldwin.co.uk
Newsletter
Receive updates on our latest coins & medals and be the first to hear about our special offers.
British Coins
British coins have always been popular amongst numismatists, not least because of their historical context, but also as a result of some of the finest coins ever being minted within this broad period.
Elizabeth I, sixth issue, 'crown gold' (1593-94), This beautiful coin is a superb example of English Renaissance metallic art.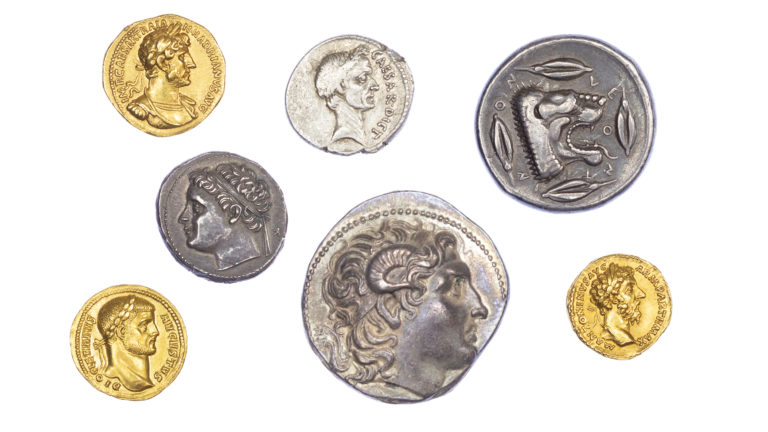 A Silver Tetradrachm (c. c. 425-420 BC) featuring Iokastos (the mythical founder of the city), naked to his waist, holding a staff and resting left hand on his hip, all within a laurel wreath.
Ancient Coins
The city-state of Athens rose to be the dominant power of the Mediterranean and beyond, during the 5th Century BC. With this power came a huge issue of iconic Athenian Owl tetradrachms, the first internationally recognised currency.
World Coins
Our selection of World Coins features rare gold and silver European coins, as well as a great variety of coins from Asia and Africa. You can also browse our selection of rare Islamic gold and silver coinage.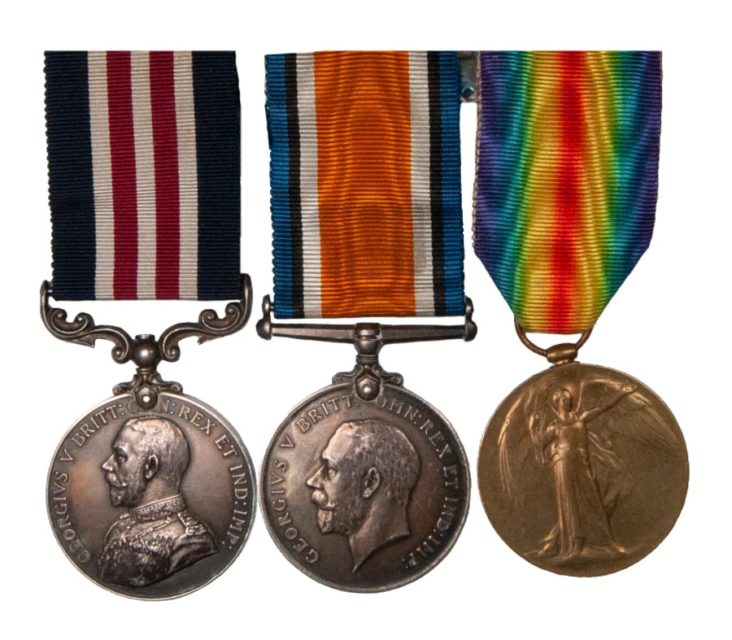 A Battle of Amiens Military Medal and pair to the London Regiment awarded to Private Claude Leslie Williams.
Medals
Our range of military medals are lovingly curated by Mark Smith, medal expert for both the "Antiques Roadshow" and "Who Do You Think You Are".
We aspire to rarity, provenance and a great story wherever possible.
Create an Account
Create an account to take advantage of wishlists, guides, and more…
Our Heritage
With a history that dates back to 1872, A H Baldwin & Sons Ltd is one of the largest and longest established numismatic dealers in the world
Coin Finder
You can find almost anything depicted on a coin, from musical instruments to tales of myth and legend. See what you can discover