Every collector needs a trusted advisor. On a daily-basis, specialists at Baldwin's assemble and research numismatic wonders from around the world, our team have appeared on numerous television shows – including The Antiques Roadshow, BBC News, The One Show, SKY News, Dubai TV and Who Do You Think You Are? – as well as being asked to regularly contribute to national newspaper and radio features, articles and specialist reports.
Wherever your interest lies, we have the expert for you…
---
NEIL PAISLEY
MANAGING DIRECTOR
Neil specializes in British hammered and milled coins. Over the years, cataloged and auctioned many important sales including the Alderley Collection of Pennies, an auction that held the World Record for the most expensive copper or bronze coin sold at auction. He is a graduate of Manchester Grammar where he studied History, Latin and Classical Civilisation.
CHRIS TYRIMOS
BRITISH NUMISMATIST
A longstanding member of the team, Chris specialises in British coins, covering Anglo-Saxon, Hammered and Milled. He is a graduate of Queen Mary University of London, where he read History.
DOMINIC CHORNEY
ANCIENT COIN SPECIALIST
Dominic specialises in the ancient world and provides advice on Greek, Roman and Iron Age coinage. He is a graduate of Cardiff University, and the University of Warwick, where he earned a master's degree in Ancient Visual and Material Culture. Dominic is a council member of the British Numismatic Society (BNS).
---
ABIGAIL DELGADO
AUCTIONS MANAGER
Abigail discovered a fond interest in historical artifacts and world history when she worked at The British Museum.
She is a graduate of Westminster University, where she studied Psychology.
MARK SMITH
MEDAL SPECIALIST
A familiar face to many in the UK, Mark is also the Resident Arms and Militaria specialist on the BBC's Antique Roadshow and is widely regarded as the foremost medals and orders specialist in the country. He specializes in Military Medals from all eras. He is a graduate of UCL, where he earned a master's degree in Museum Studies.
JEREMY CHEEK MVO
SPECIALIST CONSULTANT
Jeremy has been the Honorary Numismatic Consultant to the Royal Collection since 2008. He has worked with both Sotheby's and Christie's, for whom he carried out valuations and organised joint auctions both in the UK and overseas. He is also a member of The Western Front Association and The Orders and Medals Research Society.
---
RICHARD GLADDLE
NUMISMATIC CONSULTANT
Richard specialises in British coins – particularly Gold Hammered Medieval and later, European Coins and 'Paranumismatics' (tokens and medallions).
He is a graduate of St. Andrews University and a member of the British Numismatic Trade Association (BNTA) and the British Numismatic Society (BNS).
EMA SIKIC
WORLD COINS SPECIALIST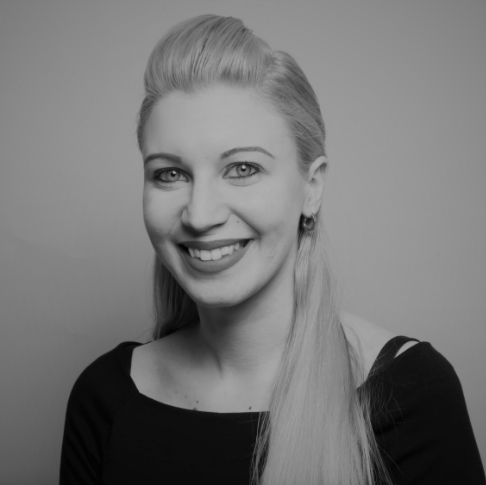 Ema specialises in World and Islamic coins. She is a graduate of Oxford University with an MPhil in Classical Archaeology. As an art historian and archaeologist, she has worked in museums, archaeological digs and galleries with ancient art and coins.
In the numismatic world she is mostly known from her time with the British Numismatic Trade Association.
ELISA LOCATI
OFFICE ADMINISTRATOR
Elisa is a graduate of the Ca' Foscari University of Venice and the University of Leicester.
She is a member of the International Council of Museums and volunteers at the Wimbledon Windmill Museum, The National Holocaust Centre and Museum, the National Trust, the Norman Plastow Gallery and the Museum of Wimbledon.
---
Contact us
Tel: +44 (0)20 7930 6879
coins@baldwin.co.uk
Newsletter
Receive updates on our latest coins & medals and be the first to hear about our special offers.
Our Services
We are proud to stand firmly behind our expertise and experience by offering you a full, lifetime guarantee on all the coins, medals and tokens we sell.
Our Heritage
A H Baldwin & Sons Ltd has a history that dates back to 1872, and is one of the largest and longest established numismatic dealers and auction houses in the world.