Our experience has shown us that the very best collections in the world are achieved through a trusted relationship between collector and advisor. Whatever aspect of the numismatic world interests you. We have skilled numismatists who are always pleased to help.
No matter if you're an experienced lifelong collector or looking to start out in the world of numismatics, our team of world-class specialists are available to aid you in any way they can.
---
Our Specialist Advisors
---
NEIL PAISLEY
MANAGING DIRECTOR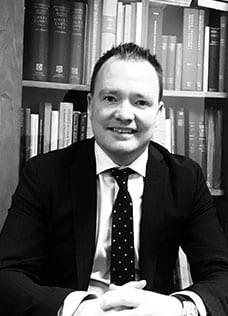 Neil has been involved in the numismatic world for over 20 years. After studying History, Latin and Classical Civilisation at Manchester Grammar, he joined Colin Cooke Coins, where he took over the business in 2005. Neil specialises in British hammered and milled coins, and over the years has been responsible for the cataloguing and auctioning of many important sales – most notably the Alderley Collection of pennies (an auction that held the World Record for a 1933 Lavrillier penny for ten years until it was broken by Baldwin's in May 2016). Neil joined Baldwin's as Managing Director in 2016, bringing decades of experience and knowledge.
CHRIS TYRIMOS
NUMISMATIST
Chris graduated from Queen Mary University of London with a degree in History, and has always had an interest in general numismatics. He joined Baldwin's in 2015 and maintains a strong interest in History and coins, specialising in British coins. He has since broadened his knowledge base to encompass Anglo-Saxon, Norman, Hammered and Milled coins.
DOMINIC CHORNEY
NUMISMATIST
Dominic graduated with a degree in Archaeology from Cardiff University, and a Master's degree in Ancient Visual and Material Culture from University of Warwick. Having developed an interest in Roman coins during his undergraduate years, Dominic has expanded his knowledge to encompass Greek and Iron Age coinage, and is available for advice, valuations and sales regarding ancient coins.
ABIGAIL DELGADO
NUMISMATIST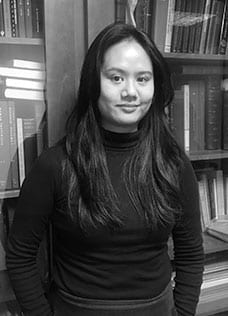 Abigail holds a psychology degree from Westminster University. She previously worked for two years at The British Museum, where she discovered a fond interest in historical artifacts and world history. Abigail stepped seamlessly into the world of numismatics at Baldwin's in 2016.
MARK SMITH
MEDALLIST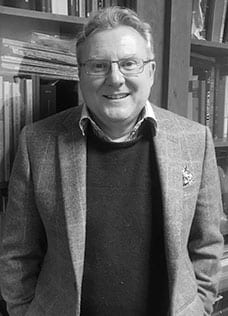 Mark holds a Master's Degree in Museum Studies from UCL, and was the curator of the Royal Artillery Museum in Woolwich. Mark is also a member of The Western Front Association and The Orders and Medals Research Society and has been collecting and cataloguing medals for 50 years this year! A familiar face to many in the UK, Mark is also the Resident Arms and Militaria specialist on the BBC's Antique Roadshow and is widely regarded as the foremost medals and orders specialist in the country. He specialises in Military Medals from all eras.
JEREMY CHEEK
SPECIALIST CONSULTANT

Jeremy Cheek has been the Honorary Numismatic Consultant to the Royal Collection since 2008. He started his numismatic career in 1967, and has worked for a number of leading coin dealers and auction houses as coin expert, valuer and cataloguer. This long experience included advising and working with both Sotheby's and Christie's, for whom he carried out valuations and organised joint auctions both in the UK and overseas. He has been involved in running auctions in London, Hong Kong, New York, Rome and Milan. He has written a book on the on coins and medals in the Royal Collection which was published in November 2018 jointly with the Royal Collection Trust.
RICHARD GLADDLE
NUMISMATIC CONSULTANT

After graduating St. Andrews University in Scotland Richard joined the newly formed Coin Department at Stanley Gibbons in 1976.  Within a few years, he had become the Director of the coin department and in 1980, left to start up his own business as an independent coin dealer. Since then, he has been a professional numismatist travelling around Britain, Europe, North America and Australasia attending auctions and coin fairs, buying and selling rare coins.  In that time, he has acquired a great numismatic knowledge and specialises in British coins – particularly Gold Hammered Medieval and later, European Coins and 'Paranumismatics' (tokens and medallions). He is a member of the British Numismatic Trade Association (BNTA) and the British Numismatic Society (BNS). 
EDWARD BALDWIN
CONSULTANT
Edward Baldwin is the longest standing member of the Baldwin's team, having joined the family business in 1970 after graduating from Edinburgh University where he studied modern languages, ancient history and archaeology. Edward has an encyclopaedic knowledge of the world of numismatics, and is a member of the Royal Numismatic Society, the British Numismatic Society and the Russian Numismatic Society.
---
---
---
Create an Account
Create an account to take advantage of wishlists, guides, and more…
Newsletter
Receive updates on our latest coins & medals and be the first to hear about our special offers.
Our Services
We are proud to stand firmly behind our expertise and experience by offering you a full, lifetime guarantee on all the coins, medals and tokens we sell.
Our Heritage
A H Baldwin & Sons Ltd has a history that dates back to 1872, and is one of the largest and longest established numismatic dealers and auction houses in the world.