OUR LIFETIME GUARANTEE OF AUTHENTICITY
We are proud to stand firmly behind our expertise and experience by offering you a full, lifetime guarantee on all the coins, medals and tokens we sell. We are able to offer you this thanks to our long trading history and the fact that our quality control is absolutely stringent; our reputation is of paramount importance to us, as is the ability to offer you the best possible service and items of the highest quality. Only available for purchases with A.H Baldwin's & Sons Ltd.
REPRESENTATION AT AUCTION
Buying at auction can be an exciting but sometimes inaccessible prospect. With the backing of specialist expertise and market knowledge, we attend many major auctions throughout the world and are happy to act on your behalf. In doing this we will undertake to inspect, authenticate and evaluate the items, as well as bid and deliver items for you.
Expert Advice
Our experience has shown us that the very best collections in the world are achieved through a trusted relationship between collector and advisor. Whatever aspect interests you, we have skilled numismatists who are always pleased to help. Use our bespoke selection service for both one-off selections or for regular stock purchases, with everything tailored completely for you.
Valuations and Resale Services
We offer a valuation service for all coins, medals and tokens at 399 Strand in the heart of London. The item(s) in question will be examined and evaluated by a Baldwin's specialist. We will provide you with a valuation figure either for insurance purposes, general interest or if you are potentially looking to sell the item(s).
If you are looking to sell your collection please do get in contact with us and we will be happy to assist.
A Guide on How to Submit for Valuation
Our team has acquired, managed, catalogued and sold some of the most important collections in the world and in the majority of cases, valuation is free.
Our specialists will guide you through the process, and you can meet us for valuations at our store at 399 Strand in London, or at any of the numerous fairs and exhibitions we attend around the world every year.
Due to high demand, we always advise that you book an appointment in advance.
REGISTER YOUR COIN FOR PROVENANCE
Every coin tells a story, from the reason for its existence to the collection it once formed a part of. Once you are registered as a Baldwin's collector not only can we advise on provenance, we can also record your coins history in our Register.
Keeping an accurate account of your collection, its whereabouts, ownership and usage, is one of the surest and most fascinating ways of maintaining its value. 
Note: only available for purchases over £5,000.
If you can supply us with your full name and how you came to own your collection, your ownership can be recorded as the next part of your coin's story.
Coin collections have a profound and rich history, and to preserve that history you need to store your coins so they will not get damaged. Adequately stored coins will be worth more and will provide more money to your heirs when it comes time to sell them.
Secure Storage
Baldwin's also offers a range of delivery and collection services for its storage customers:
Mints make coins out of metal, and except for gold, most will react negatively with a variety of different environmental factors. Some of the most common metals used in coins are copper and silver, which are also some of the most chemically reactive metals.
Here at Baldwin's, we are pleased to offer a secure storage facility for all your coins and medals, conveniently located on the Strand in London, England.
Storage Details
Charges vary according to value and size of collection
All items are inspected upon arrival
Items are stored on site in our secure facility at 399 Strand
Items stored are fully insured against damage, fire and theft
Delivery and Collection Details
Baldwin's also offers a range of delivery and collection services for its storage customers:
Delivery at a cost to any address within the M25 – 2 working days notice required
We can also deliver cabinets, trays or coin albums if required
Shipping to any address – 5 working days notice required
Contact us
Tel: +44 (0)20 7930 6879
coins@baldwin.co.uk
Newsletter
Receive updates on our latest coins & medals and be the first to hear about our special offers.
New to Coins?
Coins are classic collectable items that offer the opportunity to own a piece of history. Collecting is a popular hobby enjoyed by individuals of all ages and is also a medium of investment.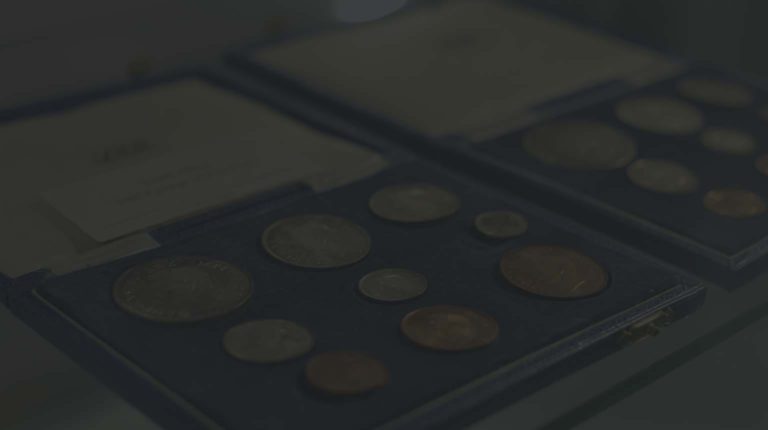 About Us
Baldwin's currently boasts the most comprehensive stock of numismatic material in the UK, updated on a regular basis.
Our specialist team are on hand to advise and examine.