A H Baldwin & Sons Ltd has a history that dates to 1872 and is one of the largest and longest established numismatic dealers and auction houses in the world. The Baldwin family developed an infallible reputation for the encouragement and support they gave to collectors and students of numismatics.
That legacy continues in our current generation of world-class specialists who have over 200 years collective experience, covering all areas of numismatics from Ancient, British and World Coins to Military and Commemorative Medals. Baldwin's currently boasts the most comprehensive stock of numismatic material in the UK and our specialist team attends fairs and shows around the world to source the rarest and highest quality items for sale.
Throughout our illustrious history, Baldwin's has catalogued for auction houses all over the world, and our first-class team are renowned around the globe for their expertise and professionalism in the world of numismatics. In 2013, Baldwin's became part of the Stanley Gibbons Group Plc and in 2019, we opened our new Coin Room at 399 Strand in the heart of London.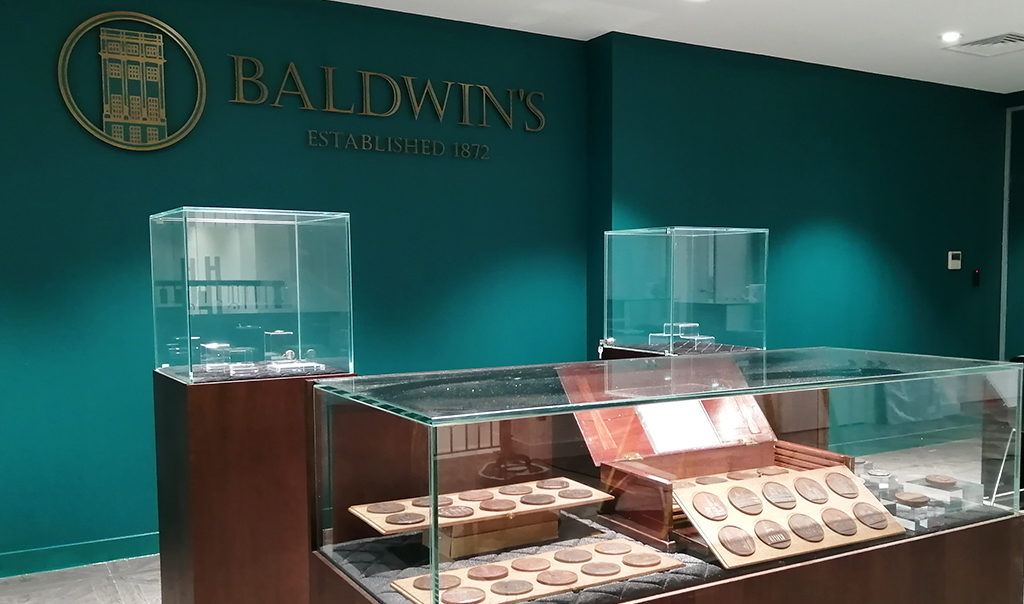 ---
DISCOVER MORE
---
Contact us
Tel: +44 (0)20 7930 6879
coins@baldwin.co.uk
Newsletter
Receive updates on our latest coins & medals and be the first to hear about our special offers.